Finding Writers for Your Magazine
If you spend a lot of time writing or curating a self-publication, such as a self-published magazine, then you are probably familiar with the need for finding writers for your magazine or even part-time specialty writers. These kinds of writers help add a level of dimension and interest to your publication since you are bringing in niche experts.
Unfortunately, it can be difficult finding writers for your magazine in your specific field of interest that are easy to work with and create consistently quality work. If you have been looking for quality writers and are still in the process of finding writers for your magazine, then you have come to the right place.
Here at Publishing Xpress, we care about helping our customers achieve their dreams. Since enlisting finding writers for your magazine is often a big part of achieving self-publication success, we have compiled a short list of tips for hiring freelancers, finding writers, or preparing a call for submissions. Take a look at the information below for finding writers for your magazine and ultimately gain success in the self-publication world.
Know Your Needs
Before you begin seeking out and recruiting writers, you must first determine what your specific needs are. Sit down with a piece of paper and a pen or a pencil to make a short list concerning what you are looking for in a given quality writer.
A few things to consider in preparing a call for submissions include your preferred writing tone (conversational, formal, witty, etc.), some of your favorite topics, and piece length. Some writers prefer to write long articles while some prefer short, succinct pieces. Before finding writers for your magazine, know exactly what you are seeking so that you do not end up with a poor partnership.
Advertise
Since most writers work from home, it is important to advertise in ways that will cater to their locations. For instance, many self-publishers find that newspaper ads are a great way to reach local writers.
Many self-publishers who post in newspapers report that they receive noteworthy feedback within one or two weeks, which is an excellent rate considering the difficulty most people have with enlisting quality writers. Remember, newspapers are online now, too, so don't snub online media even if your work will eventually take shape in print.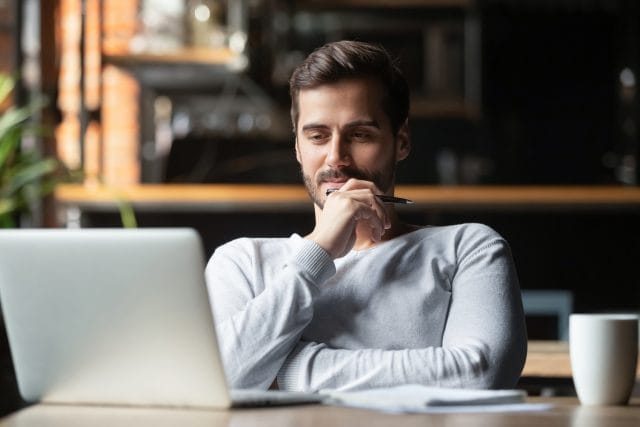 Word of Mouth
One of the best ways to judge whether or not a writer is trustworthy involves inquiring about his or her reputation with other publishers. Typically, most people are willing to discuss whether or not a given writer's services were adequate or not.
People are especially willing to talk about writers who did poorly, so you will be able to easily avoid not-so-great writers and move on to find more professional ones. Collect feedback before finding writers for your magazine.
Keep these tips in mind for finding writers for your magazine. As a result, you will have material that is fresh, interesting, written in a new perspective, and well worth the space in your self-published magazine or book.
For information on how Publishing Xpress can help you with your magazine printing needs, check out our magazine printing page. You'll also want to take a look at our online pricing calculators. Just input the specifications for your magazine, and instantly get a price quote. Change a variable and quickly get an updated quote. It's a great way to see how different printing options will impact the price of printing your magazine.
And don't forget our outstanding customer service and 100% satisfaction guarantee.  You can print your magazines, confident that you will get outstanding quality and a printing company that stands behind its products.