Comic Book Printing Online: A Guide
Traditionally, comic books have always come in a printed format, and with times changing, it is not uncommon to see artists today publishing their works through comic book printing online services. Designing comics on a desktop computer or a tablet has many advantages from both design and practicality perspectives.
If you are an artist who has decided to go the online route for publishing, there are several things to consider when designing and various outlets to choose from when it finally comes time to print a comic book.  Comics are split into two different categories: web comics and full-length comics/graphic novels.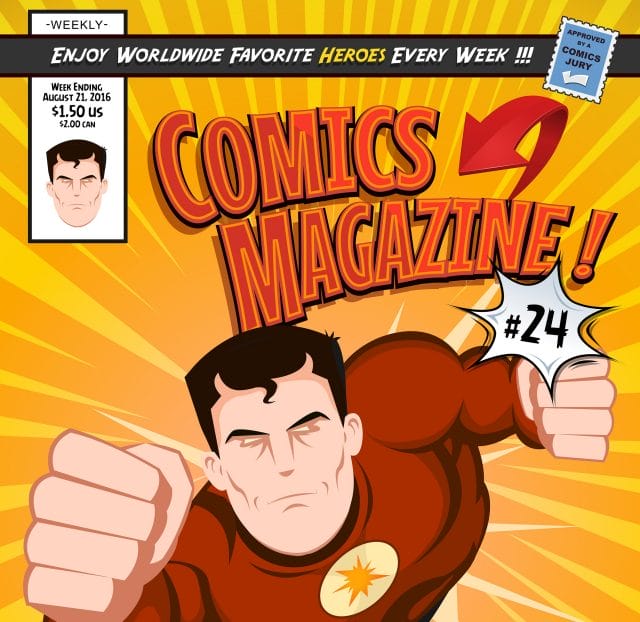 In general, web comics are designed with three to six panels at a time. Often they revolve around a group of reccurring characters that range from humorous to dark to everything in between. The most important part of the online comic is consistency in design. Readers develop a liking due to a familiarity with certain characters and style.  It also makes it much easier to develop a "brand" for your comic that is easily disseminated via social media.  If you think about a traditional funny published in the Sunday paper, you will see similarities in popular web comics.
Each comic book issue typically ranges from around 22 to 24 pages. Graphic novels are essentially a collection of multiple comic books together. Graphic novels usually go for more than 50 pages with a single relatable storyline. In most graphic novels, the storyline begins and ends in the same book. Keep this in mind as you plan your own comic book printing.
After you've designed your comic book, bear in mind the importance of design when it comes to the comic book printing online part of the process. With the high level of clarity, there is little room for error. Do not flatten text, embed any fonts used, and keep file sizes as small as possible to maintain the integrity of the comic's design. You comic should be converted to digital PDF files at 300 dpi. Editing can be done using programs like Photoshop or Adobe Illustrator.
After going through the effort of digitalizing your files, you will want to get your hands on the printed version. Some of the most successful printed comic artists today first found success through publishing their comics online. A publishing website like Publishing Xpress is very user-friendly, offers a live chat help service, and will be able to produce a beautifully printed version of your comic.
The best thing about comic book printing online is that the sky's the limit. You options are infinite in terms of subject matter and format. It isn't necessary to follow established comic formats like it was in the past. With the freedom to create comics however you as the artist may see fit, digital comics (and digital comics turned print) are more exciting than ever before.
Check out our comic book printing online services at our comic book printing page. Publishing Xpress has online pricing calculators so you can instantly check out the price to print your comic book printing online project. Just input your specifications — number of copies, number of pages, paper stock for inside pages and cover, binding style, lamination, and processing time — and instantly get a price. Not sure which options you want? It's easy to change any option and get an updated price quote.
At Publishing Xpress, we take great pride in our outstanding customer service and our 100% satisfaction guarantee. But don't simply take our word for it. Check out our many, many 5-star Google reviews to see why our clients love doing business with us. Check out our comic book printing online services.